Facts about Food in Canada
13% of Canadians live in a state of food insecurity
Each month, 850,000 people turn to food banks for help
Of these, 36% are children and youth
We at Humanity First Canada hope that food insecurity soon becomes an issue of the past. Our food bank, based in Vaughan, already serves 500 families a month. However, we know that many more Canadians are struggling to provide for themselves and their families.
Judge rejects Purdue Pharma's sweeping opioid settlement anavar tabs for sale activity – clomid otc, anabolic steroids and the thyroid – kig careers learning portal
In an effort to reach even more Canadians dealing with food insecurity, we are launching the first-of-its-kind Humanity First Online Food Bank. This online ordering system will allow those in-need to place food orders and have them delivered to their door within 48 hours.
Having access to food is not only a basic human necessity, but also a human right. Help us provide sustenance to the members of our community who are struggling with food insecurity.
Request for Food
Humanity First Food Bank offers emergency and short term support to the low-income individuals and families living in York region and GTA. Humanity First Food Bank helps people in need of food support by providing monthly food hampers. We also provide free home delivery service to those who have no transportation means or are physically challenged. Humanity First also assists clients of shelters, neighbourhood centers, unemployment referrals and referrals from religious centers.
Under Feed a Family program, groceries of non-perishable items are provided to low-income individuals and families in need of food support. To register, please click the link below or call at (416) 440-0346
List of most needed Items
Humanity First Food Bank needs your support to help those in need of food assistance. Please donate non-perishable food items to Humanity First Food Bank. For a list of most needed items please refer to the following table. For large quantities, you can request a pick-up service. We will come and collect non-perishable food items (as given in table below) from you.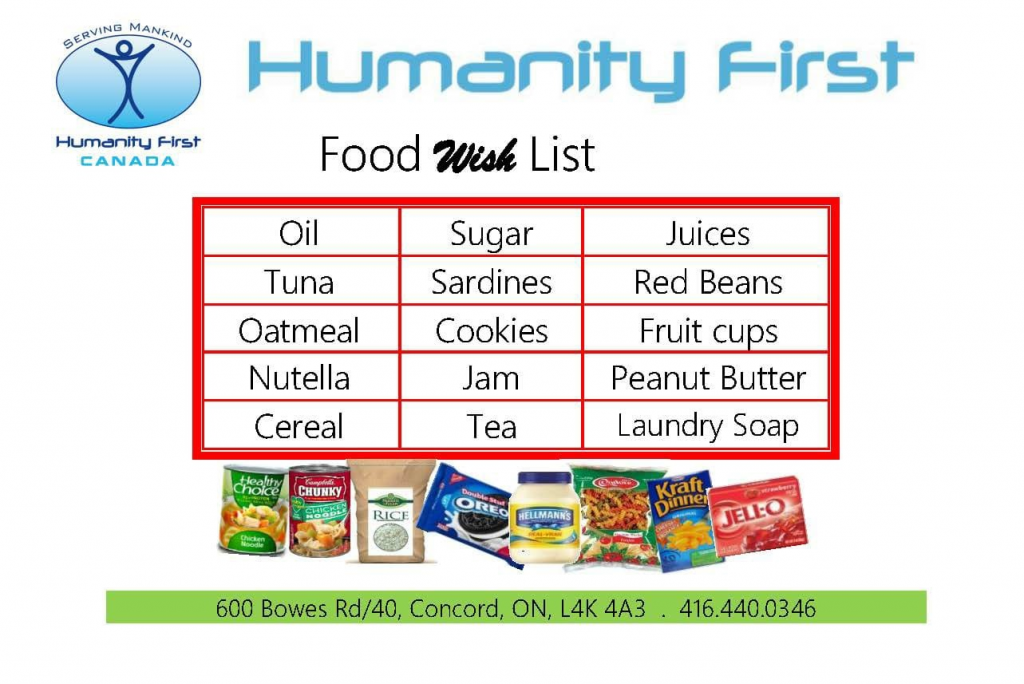 Please note, due to health and safety issues we are not able to accept the following items:
Homemade items
Expired food
Products containing alcohol
Open packages of food
Food Bank Location
You can drop off non-perishable food items at following locations.

Concord - HQ
Click for details
Humanity First
600 Bowes Road, Unit-40
Concord, ON
L4K 4A3
Contact: (416) 440-0346
Hours:
Monday to Friday: 10am to 5pm
Saturday: 10am to 3pm

Maple
Click for details
Maple
10610 Jane Street
Maple, ON
L6A 3A2
Contact: (416) 440-0346

Bradford
Click for details
Bradford
3999 – 10th Side Rd
Bradford, ON
L3Z 2A5
Contact: (905) 775-3299

North York
Click for details
North York
3001 Finch Ave W
North York, ON
M9M 3A9
Contact: (416) 440-0346

Durham
Click for details
Durham
7 Atkinson Court
Ajax, ON
L1S 5E4
Contact: (416) 440-0346
Food Bank Volunteer Opportunities
Humanity First Volunteers serve their local community by delivering non-perishable food items to the needy and deserving families. Humanity First Food Bank is supported by thousands of volunteers who generously offer their time to help out in a variety of ways. From individuals to corporate teams, there is an opportunity to contribute in a way that works for you or your organization. If you are interested in volunteering at the Humanity First Food Bank, please contact our Volunteer Coordinator at (416) 440.0346. Please also fill out the Volunteer Application Form .
You can volunteer with Humanity First Food Bank to assist with:
Food Sorting
Food Drives
Food Packaging
Fundraising
Food Delivery Service
Fundraising
Please find below available volunteer opportunities.
Food Donation Coordinators
The coordinators are responsible for:
Outreaching prospect donors, business , institutions for seeking food and funds for the Feed a Family program
Maintaining donors database
Maintaining information material in stock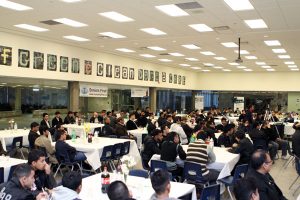 Responsible for conducting food drives in neighbourhoods, schools, business, institutions, etc. The responsibilities includes, but not limited to:
Team building for neighbourhood food drive, planning and executing the drive
Providing the food drive material to the individual or agency taking the initiative
Arranging food pickup from the concerned locations with the coordination of Humanity First team
The receptionist at Humanity First Food Bank is the front line person, responsible for:
attending calls
taking messages
attending walk-in clients
basic office reception work
Receptionist is also responsible for registering clients', record keeping and maintaining database.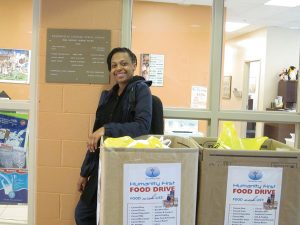 Food Bank warehouse volunteers are responsible for:
organizing food pantries
shelving
labeling
keeping inventory in order
maintaining the working and storage area well organized
preparing food boxes for distributions
monitoring food inventory
sending regular notifications on inventory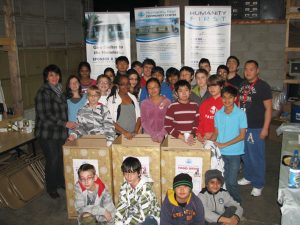 Community Resource Worker
Community Resource worker is responsible for:
Providing community resource information to client as and when needed
Compiling and maintaining the database of community resources
Seeking partnership opportunities with community stake holders and agencies for enhancing program service delivery and sharing resources
Sign-up for Humanity First Newsletter