Dine & Let Humanity Shine – Fundraising Dinner 2019
December 11, 2019 | 6:30pm | Toronto Grand Banquet & Convention Centre 30 Baywood Road, Etobicoke, ON M9V 3Y8
Join us at the Humanity First Awareness and Fundraising Dinner to support the new humanitarian projects of Humanity First.
Join us at this fundraising event to support the construction of Humanity First Hospital in Ivory Coast
Expanding and strengthening Humanity First's medical services to undeserved communities worldwide.
We believe that acts of humanity such as these are the backbone of our society.
We hope each and every one of you can support our goals for this year! Please take a look at our social media pages and website for updates on our programs and fundraising.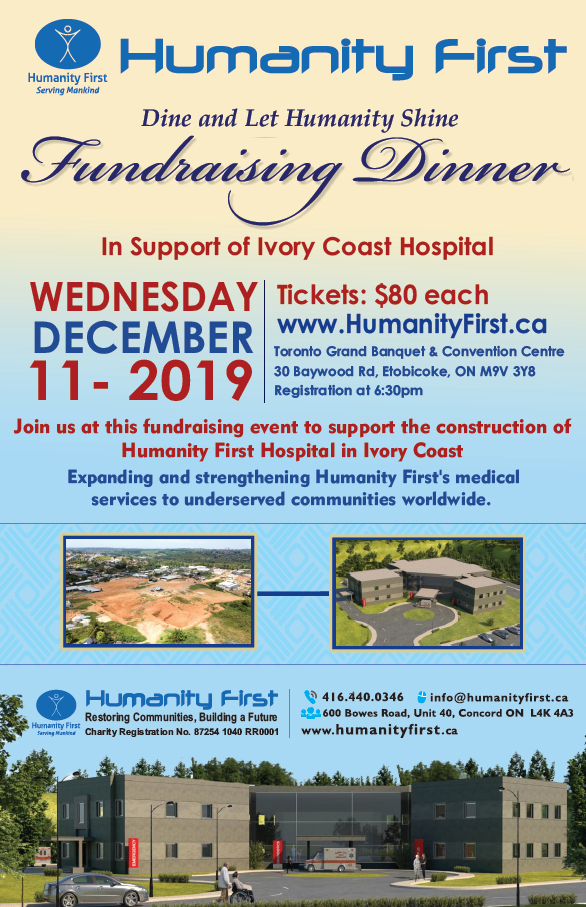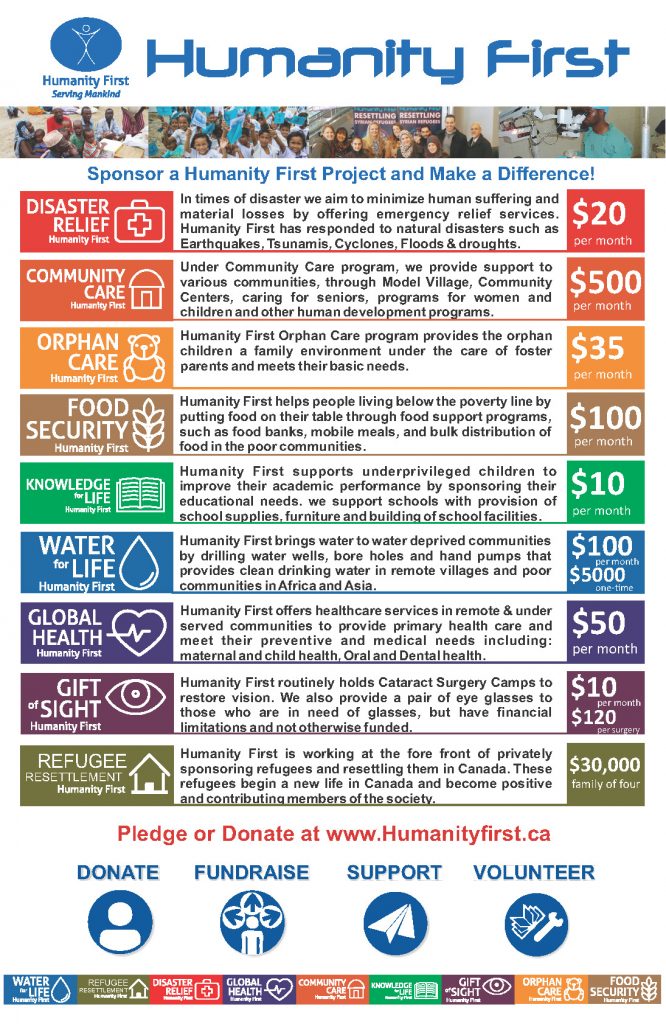 Sign-up for Humanity First Newsletter